Hello, there! I haven't fell off the surface of the earth, it's just that I've been really busy at work for the last months and it drained all my energy. I had to make choices and sewing and bloging took a back seat. But hopefully I can find a balance again in the next months and I can resume normal activities. Which means sew a little and come back here once in a while.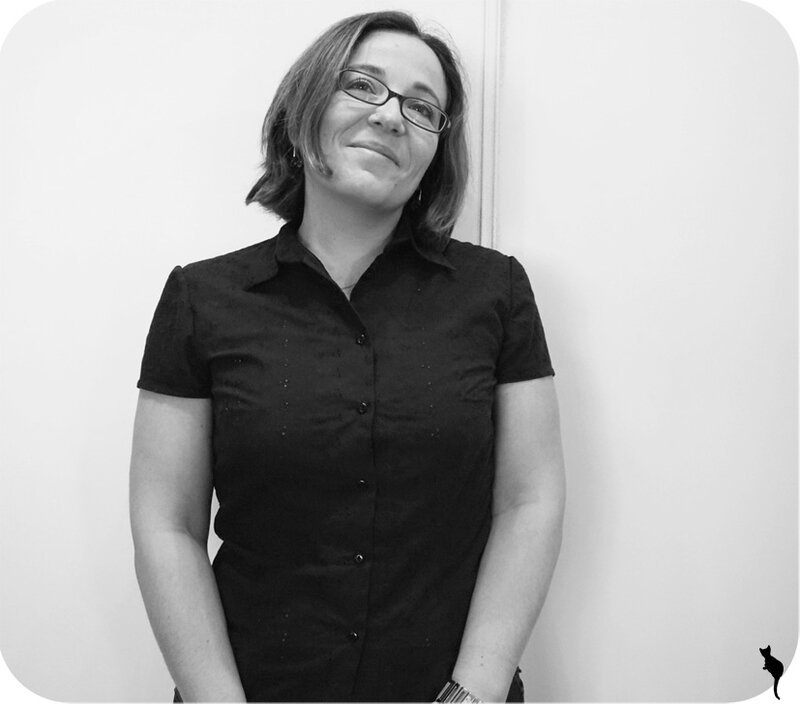 When I need to attend formal events, or just go to meetings and such, I'm always a little bit stuck. Indeed, my work attire consists of a pair of jean, a tee-shirt and a sweater in winter. And that's almost the only things you can find in my wardrobe. So I've decided I needed some "fancier" pieces than tee-shirts in my wardrobe. To go in that direction I thought I could start with a simple short sleeved shirt. It's perfect for all seasons. It can be worn under a sweater or a cardigan when it's cold, and on its own during the warmer months.
Shirt 116A-05/2007
I chose the shirt #116A from the Burda magazine of May 2007. It's pretty traditionnal with a stand-on collar and it's well structured with waist and bust darts. That should avoid the dreaded potato sack look. And I really like the curved hem.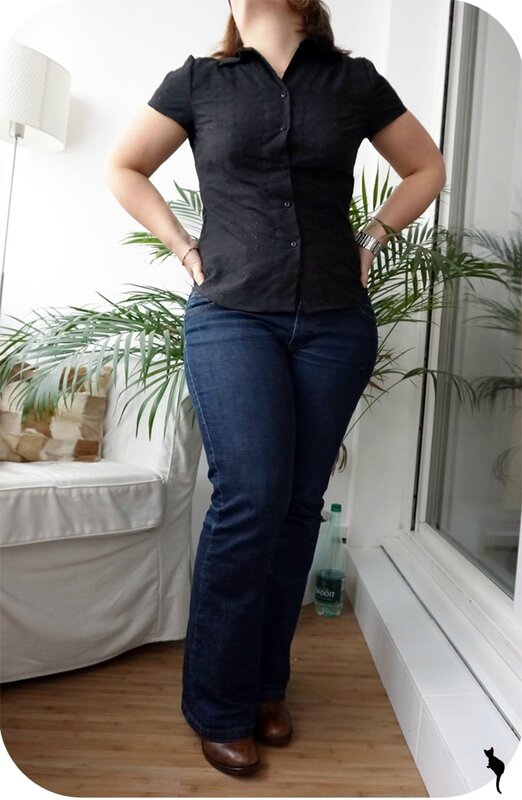 As I'm always carefull with Burda's sizing (which seem to me to be totally random), I decided to sew this pattern from the stash in a "not precious" fabric. This meaning that if I screwed up with the size I wouldn't be devastated to have sacrified a precious piece of fabric. Precious....
I used some left-over fabric from my little black skirt.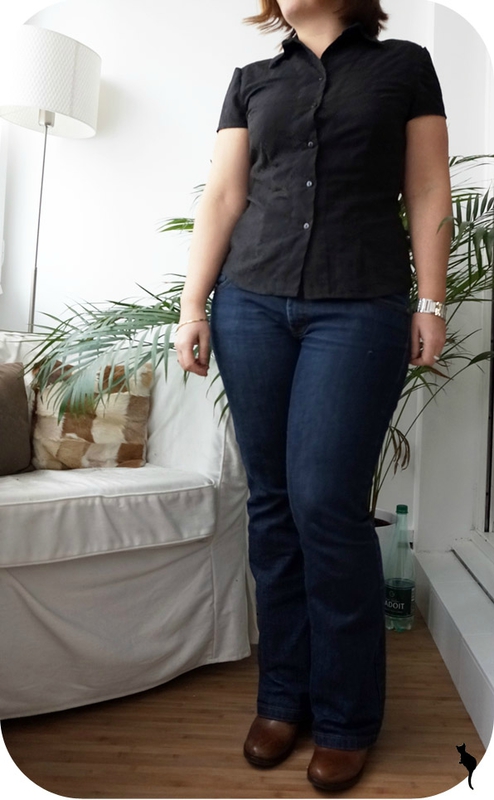 I sewed a size 38 without any alteration. And as you can guess from the pictures (damn, black is hard to photograph!), the fit is quite good. The sleeves are may be just a tiny bit too restrictive but I'm reasonnably happy with the rest. Also I have no idea if I set my sleeves in properly as I kind of lost my markings between cutting and sewing and just kinda wing it.
For a trully perfect fit I guess I should do some upper back adjustement as I have some excess fabric over there, but I have no clue where to begin. And I could also do with a swayback adjustement. It's possible that the swayback adjustement could take care of both problems at once.
You can see some gapage between the buttons on the pictures but it's really because of the way I'm standing as there isn't any gapage in real life. I made sure of that with carefull button placement.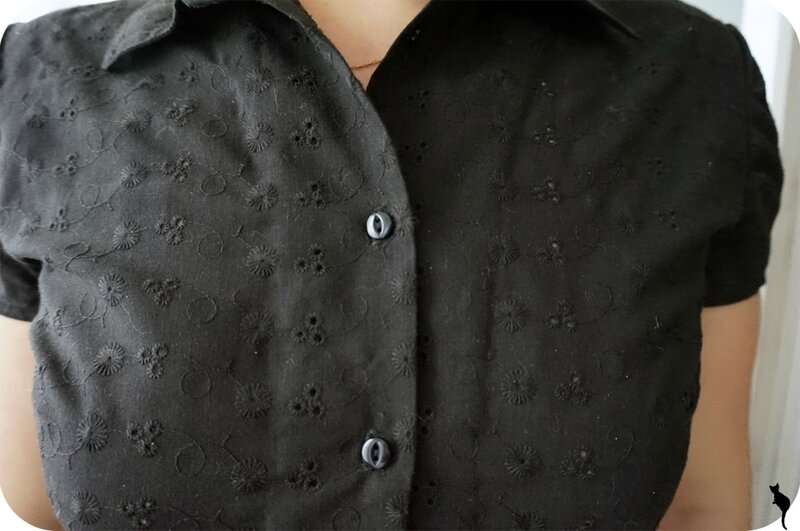 I was very carefull during construction and french seamed everything except the sleeves that I overlocked.
Instead of interfacing the collar stand and button "placket" as instructed, I interlined these pieces with black coton voile. First of all because I don't have black fusible interfacing and the white interfacing would show in the fabric holes (like my little black skirt waistband). And also beacuse I prefer a soft collar.
And I think it turned out pretty good this way.
But I was very puzzled by the button placket as the facing is meant to be left with the edge showing on the inside. I didn't want to see these ugly edges after taking care of doing french seams on the sides and shoulders. So I folded the facing on itself and tacked it to the shirt with "invisible" stitches. As a result you can see the shape of the facing from the outside but I don't mind and my insides are really neat (this sounds very weird out of context).
This shirt was full of first times for me (and thus stayed as a WIP for a long time as I need a lot of courage to tackle something new):
- my first real french seams
- my first buttonholes
- my first collar, on a stand.
Overall I'm quite pleased with this shirt. I've worn it several times at work (under a sweater in case I burst a seam or a button), but it's holding up well and it's confortable enough to be worn a full day at work without being self conscious. At first I was anxious that it would ride up during the day and that I would end up with a lot of fabric above my bust and my navel showing. Why would I fear such a thing, I have no idea, probably some trauma induced by some ill-fitting RTW shirt that I since long forgot. But the shirt has enough structure to stay in place and no such thing happened.
So this make is a win. But I'll keep looking for another shirt pattern as the button placket is not how I want it. However the shaping with waist and bust darts is good and I should look for that in future shirt patterns.
I know I haven't adressed the elephants in the room, as it's the first time I've shown my face here. I know manfriend is against it but I'm a little tired of headless shots. So hello to you all. I'm also tired of writting in both french and english and decided to go with english only.